November 23 – January 3, 2022
Reception November 27, 2022
The Galleries at Quiet Waters Park present "Form and Fabric – Artistic Gifts of the Season" which is an invitational group exhibition offering original handcrafted art. All items may be taken with you upon purchase, creating an excellent opportunity for holiday shopping.
Bellow you will find the artist's statements of our wide range of talent.
---
GARAGE ART
Garage Art is a group of ladies, Ottilie Habercam, Lynne Hubner Brown, Nelly Seminario, Sue Bringen, Jenny Gruver and Lynn Goff many of whom are retired Art Teachers, with a combined experience of over 100 years in Art Making and Ceramics. We met, in a garage, during the pandemic for our own sanity, making beautiful functional art pieces great for gift giving. We have mugs, bowls, plates, planters, napkin holders, butter and tea bag dishes, original tree ornaments, other original ceramic pieces, and T-towels.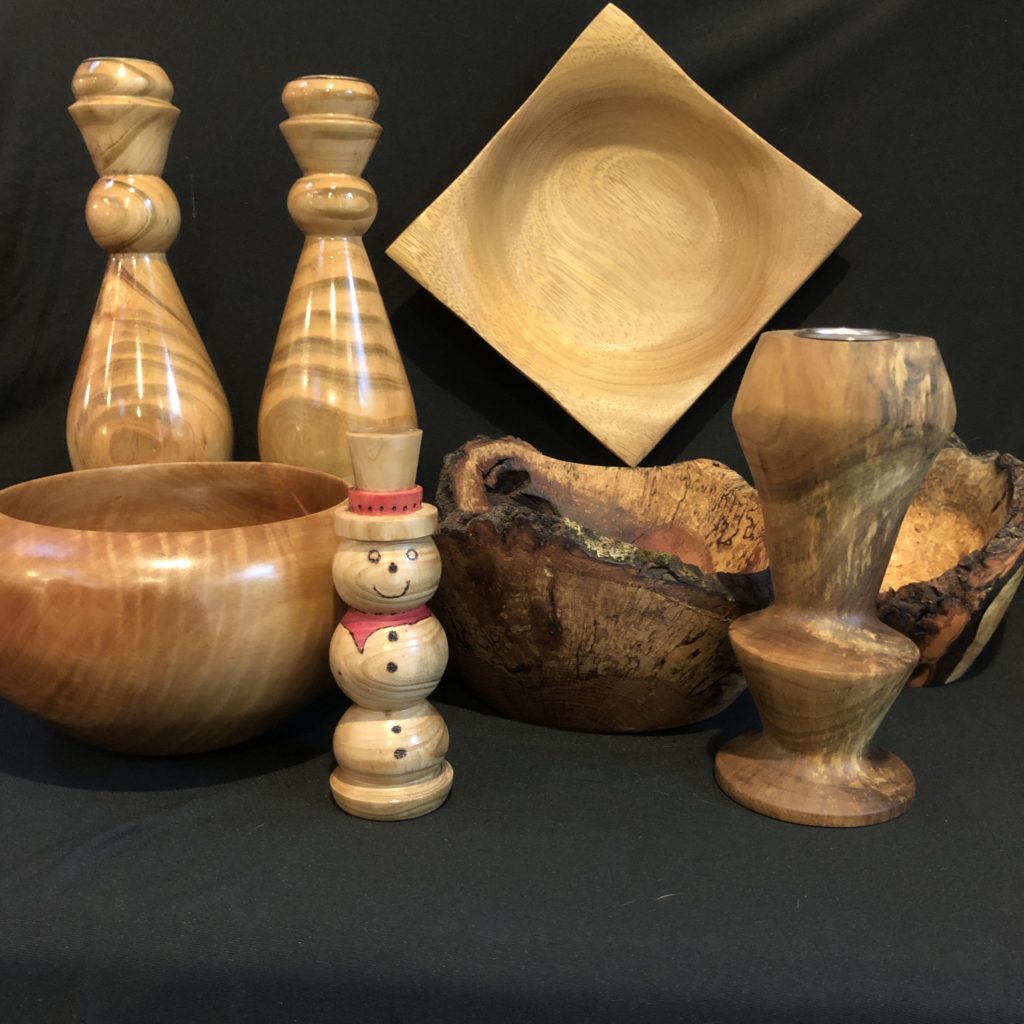 CHESAPEAKE WOODTURNERS
Formed and certifies as a local chapter in February 1992, the Chesapeake Woodturners (CW) is a local chapter of the American Association of Woodturners (AAW). Sixteen founding members brought with them a wide range of experience from beginner to advanced – some with over 20 years of woodturning experience. Our purpose is to expand the knowledge of woodturning among ourselves and others in our community. CW has grown to approximately 70 members – mostly from the central Maryland area.
DONNA SCHRAMEK
Donna Schramek's mission statement is "explore, experiment, imagine." Donna has always been drawn to a variety of needle arts and as an adult, discovered cloth dollmaking. Many of her current pieces tend to be more freeform, evolving after they're started.
Garage Art