Check out the event flyer for more details. Bring your dogs and enter in the costume contest ($5 per dog). It'll be a howling good time for our four legged friends.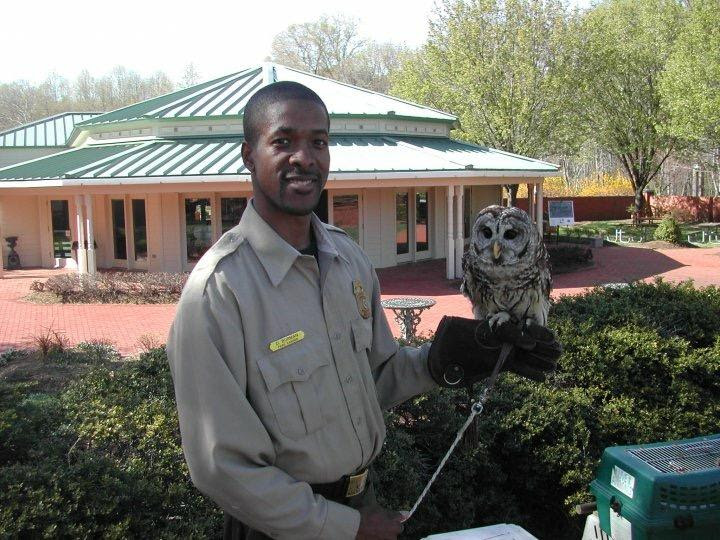 The Jan Hollmann Environmental Education was established in 1994 by people who worked with Jan in preserving the environment. The award provides recognition to an individual or organization that has been especially effective in achieving environmental education in Anne Arundel County.
David "Dave" Burman has been an outstanding Park Ranger in Anne Arundel County for over 15 years serving Quiet Waters Park for much of his career. As a Park Ranger, Dave is required to patrol the park to support patrons throughout their visit, respond to questions, needs, and the occasional emergencies of his fellow coworkers, offer support for special events programming, and provide valuable input on the short and long term vision for growth and increased public enjoyment of the park into the future. Dave has consistently gone far above and beyond these fundamental expectations of a Park Ranger to create outstanding, meaningful, and creative environmental education experiences for the people of Anne Arundel County. His personal drive, passion for wildlife and inspiring the next generation, and his creative spirit renders him an individual that epitomizes diversity, inclusivity, and remarkable environmental education in Anne Arundel County. To read more, click here. Congratulations Ranger Dave!!!